Shakespeare Flowres … Flowers By Any Other Name
William Shakespeare references many plants and florals in the Plays and Sonnets. He must have seen The Herball or Generall Historie of Plantes By John Gerarde, or even communicated with Gerarde between 1588 and 1613 while Shakespeare was writing.
The Herball or Generall Historie of Plantes By John Gerarde. Over 2500 plant species defined, described with sketches. First Edition Imprint in 1597 by John Norton.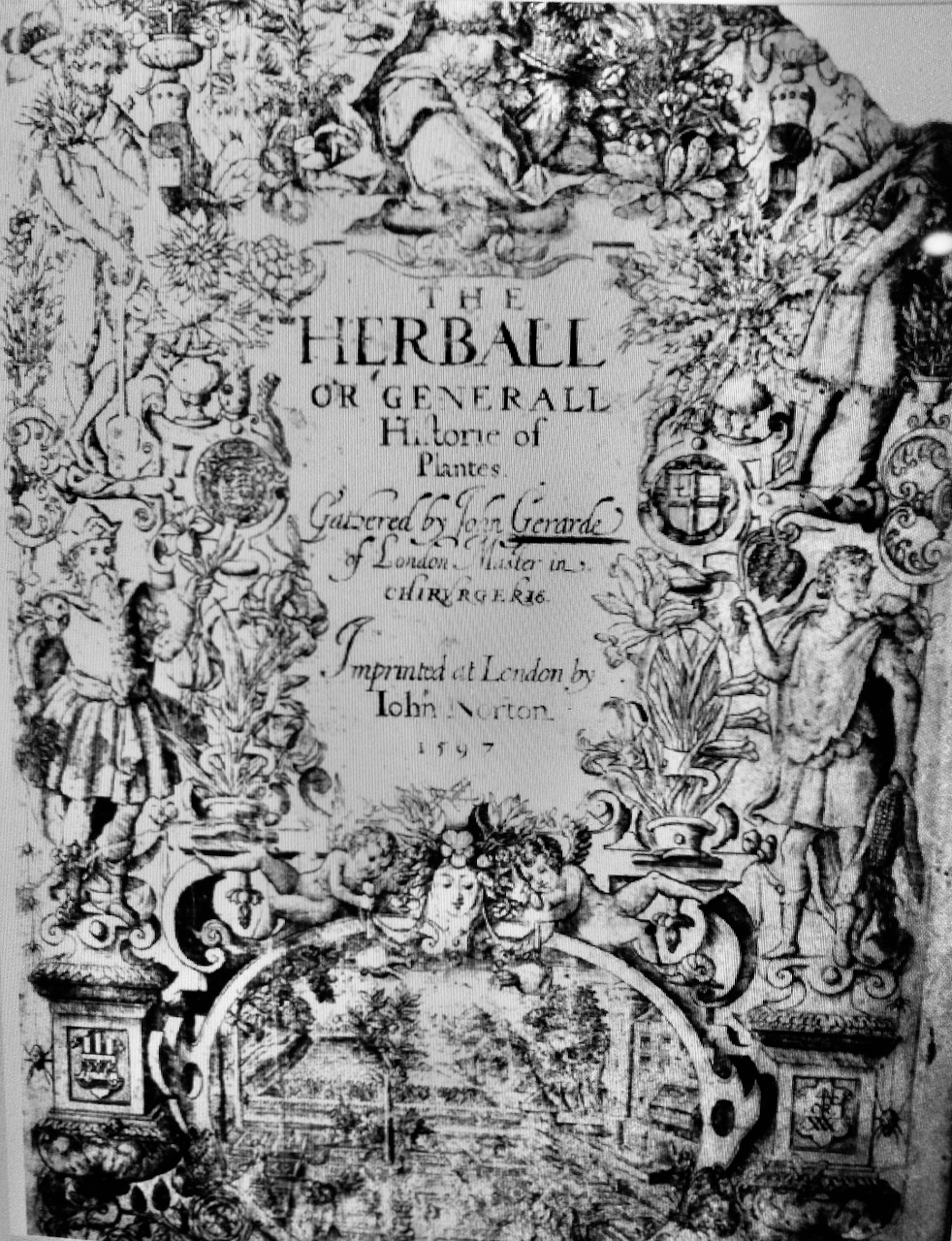 1597 Title Page of First Edition
Plant-Lore & Garden-Craft Of Shakespeare By Rev. Henry N. Ellacombe  London 1884: References 181 Plants/Florals In The Works Of William  Shakespeare.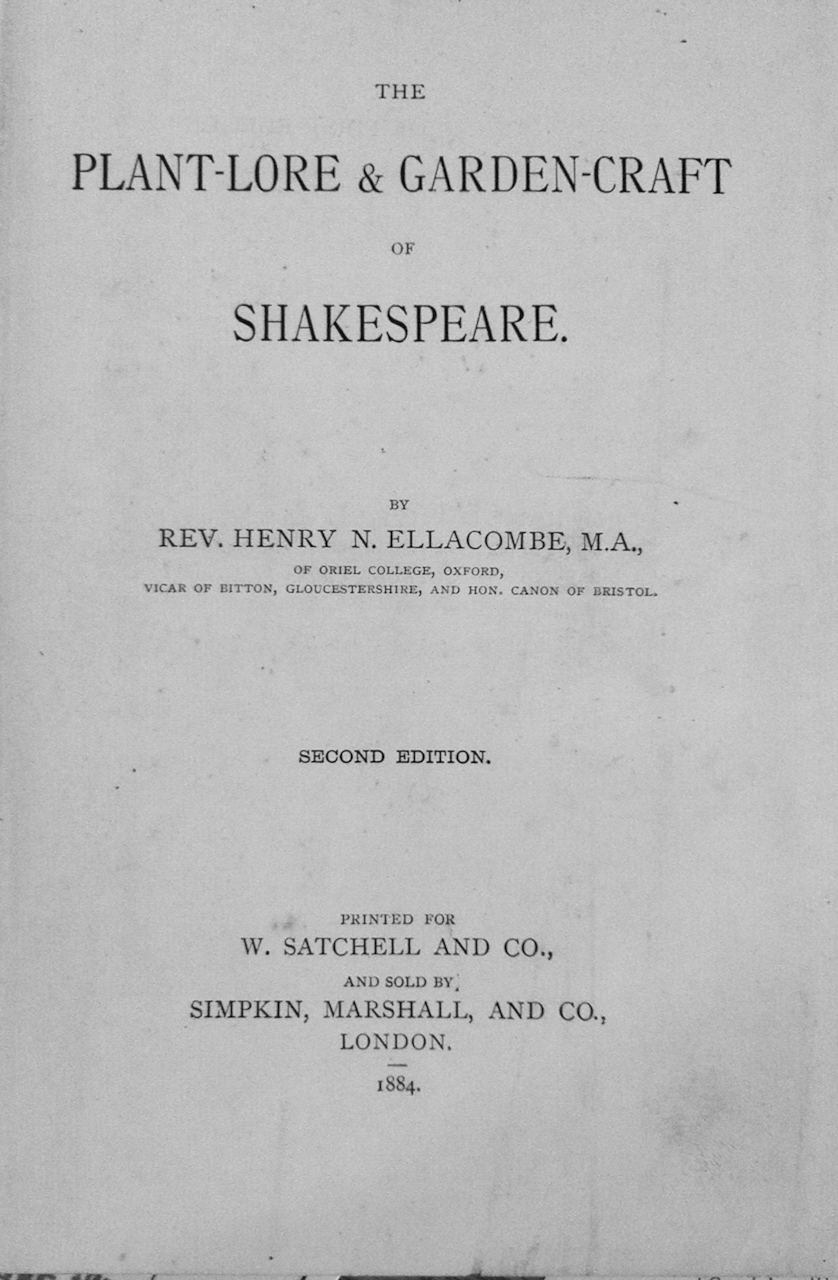 Title Page Second Edition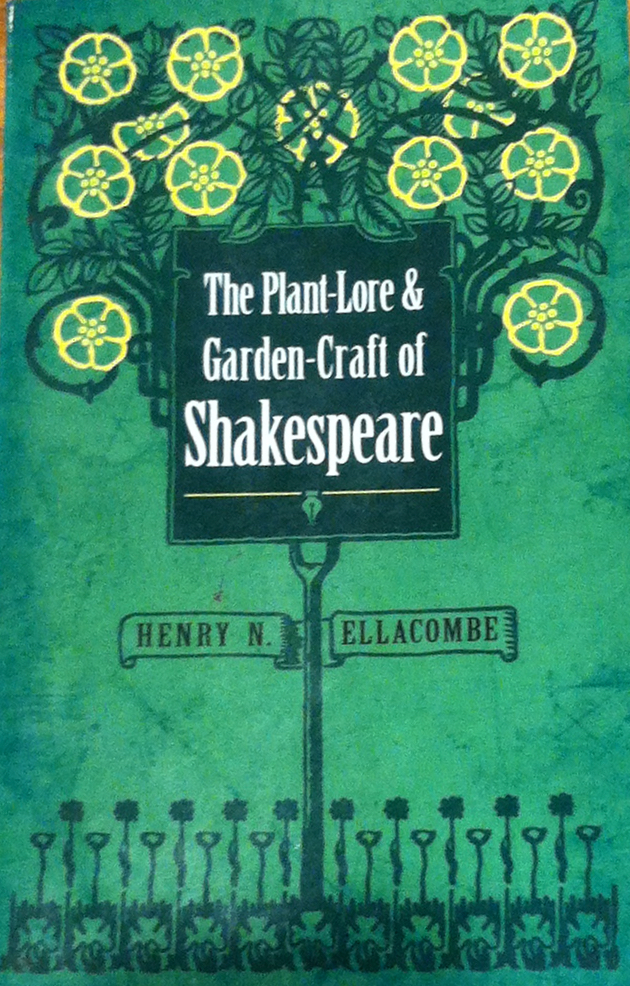 Heritage Playing Card Company
Shakespeare's Flowers fifty-four (54) playing cards, each featuring a color drawing, actual verse from Shakespeare where the plant or floral is used and the ACT and SCENE number to tell exactly where the flower is mentioned.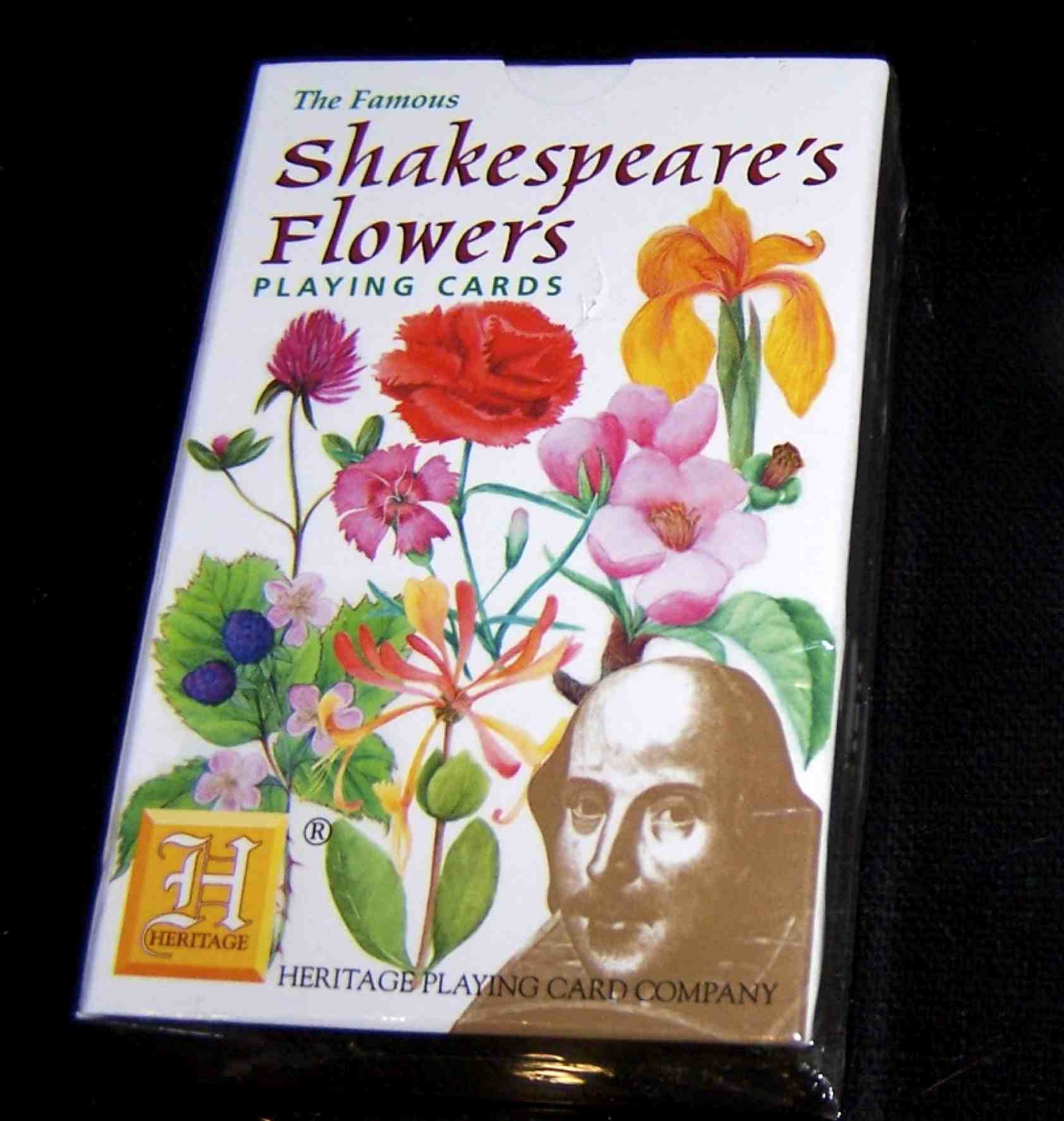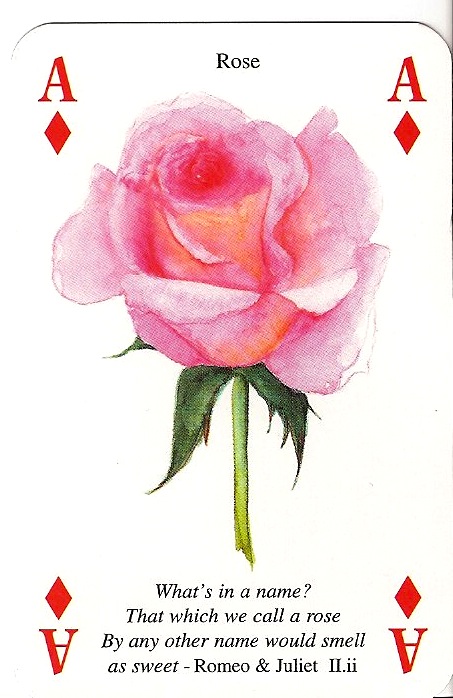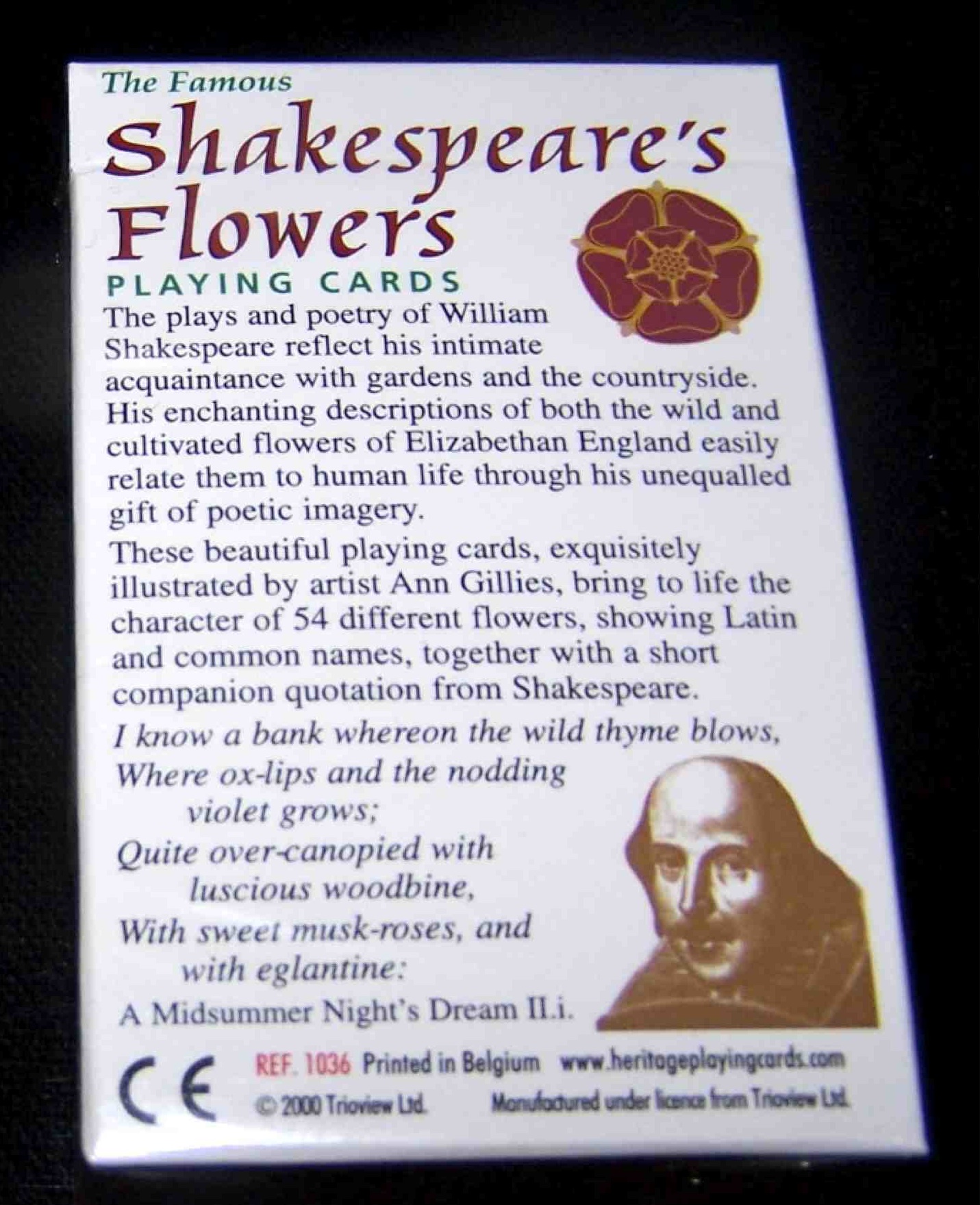 Mr. Shakespeare's Flowres
Created by Picta Britannia Mr. Shakespeare's Flowres give you a personal reference to 26  beautiful artworks including the name of the Sonnet or Play, act, scene and verse. 
Each of our flower prints, cards and mugs includes a relevant passage from a Shakespearean act  and scene, in Elizabethan style, transcribed from the 1623 First Folio.
About the artist and author of Mr. Shakespeare's Flowres
Phil Graham Meinke I was educated at Elizabeth College, Guernsey – the school inaugurated under the orders of Queen Elizabeth 1st in 1563, just one year before Shakespeare's birth. I managed a somewhat inauspicious academic crusade until embarking on a career in printing and design.
Then launched into the discovery of Elizabethan gardens, planning and hybridisation, and therein arises the possibility of adopting one's own personal connection to Shakespeare.
Through imagined English gardens and timeless landscapes of the era, I've made my personal connection through the art of plants shown in this series of twenty-six of Mr. Shakespeare's Flowres prints, cards and mugs.
SSA Adopts Picta Britannia's Mr. Shakespeare's Flowres Masterpiece Products – Feb. 2021
Philip Graham Meinke trading as Picta Britannia (hereinafter "Picta Britannia") … is pleased to confirm the adoption by Shakespeare Society of America at New Shakespeare Sanctuary, 7981 Moss Landing Road, Moss Landing, California … of all of Picta Britannia's Mr. Shakespeare's Flowres products both present and future and that Shakespeare Society of America assumes the rôles of sole custodian and distributor of products worldwide.
May 19, 2022
May Phil Rest in Peace
Knowing the beauty he created will fill many hearts …